Keep up to date with the latest events, blog articles, book club and more from Integrity Title.
Main Content

01
Home Title
Services
Title
Insurance
Why Choose
Integrity
Helpful
Links
A home is probably one of the most valuable assets you can purchase so, it's in your best interest to protect it from any potential threats. This is why it's very important to get the right insurance coverage, including title insurance.
While homeowner's insurance gives you protection from any physical loss or damage to your home, title insurance protects your rightful ownership of the property. However, unlike homeowner's insurance that covers you for possible damage to your home such as fire, water damage and unforeseen incidences, title insurance gives you coverage for past title mistakes or unforeseen liens or judgements against your home which can come up after settlement and threaten your current ownership.
Integrity Title & Escrow Company provides comprehensive residential title services in Maryland, Washington DC, and Virginia. If you're buying a home in these areas, call us to find out everything you need to know about title insurance.
To help you get started, we prepared this comprehensive guide with answers to some of the most frequently asked questions about title insurance.
What is Title Insurance?
The title to your property is legal proof that you own the property it covers. If the title is incorrect or defective in some way, you could spend a considerable amount of money correcting that damage, or worse, you could lose the property altogether.
When you buy a home, you must make sure it has a clear title that's free from liens, judgements, and encumbrances. If you unwittingly buy a property with a defective title, you may eventually have to face legal battles that can cost you a lot of money, or, lose ownership of the property without recovering your investment.
Title insurance provides financial coverage for any expense you might incur in resolving issues with the title. In the extreme case that you lose possession of the home, title insurance can help you recover the money you've put into purchasing your home, including your down payment and other upfront costs.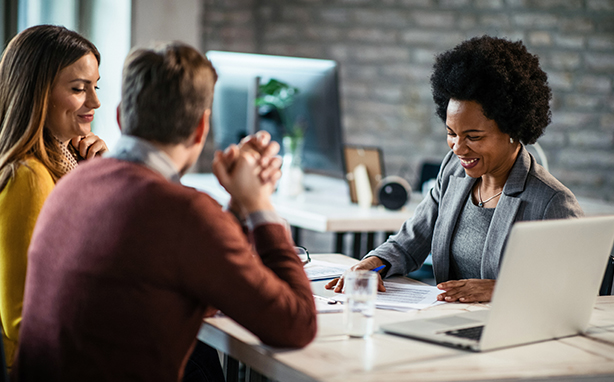 The most common title problems you get protection from include:
1. Mortgage liens
The previous owner may have unpaid mortgage balances, which the bank can claim from the proceeds of the sale of the property.
2. Property tax liens
The previous owner may owe some taxes on the home, which need to be paid before the title can change ownership. If you purchased the property with unpaid property taxes, you may have no choice but to pay the outstanding tax dues. If you're unable to do this, the property might go on a tax sale, causing you to lose ownership.
3. Judgements
The home might be the subject of dispute in a court case, such as a divorce or child support case. If the judgment goes against the previous property owner, you could lose possession of the home.
4. Ownership claims by a third party
A third party, such as a relative or previous spouse of the seller, may have ownership claims on the property, which the seller might have overlooked, did not know about, or deliberately concealed during your purchase transaction.
5. Mechanic's liens
This refers to claims on the property sought by a supplier or contractor for unpaid products or services done on the home.
6. Fraud
The seller might have forged certain signatures or falsified documents to misrepresent their right to sell the property.
7. Invalid deeds or grants
A previous deed or grant on the property might have been executed by an unqualified person, such as a minor or someone with an unsound mind. This can render the deed invalid and raise issues on the ownership of the property.
8. Unknown easements
The previous owner might have granted easements or permission to a neighbor or a utility company to use part of the property, and you want to get out of this arrangement.
9. Zoning or property code violations
The previous owner might have violated zoning or property codes that you now have to correct or pay fines for.
How Does Title Insurance Work?
With so much at stake, title companies do more than just your settlement and provide title insurance.
The first and most important role of the title company is to do a title search on the property that you are buying to identify any potential problem with the title of the property you want to buy. The title search involves looking into the history of the property as far back as possible, usually 60 to 120 years.
After the title search, the title company will issue a preliminary title report to your lender that details all the problems they find. It is the title company's role to clear up all matters affecting the title prior to closing. If everything is in order and all outstanding issues have been cleared, the title company will issue a title insurance policy.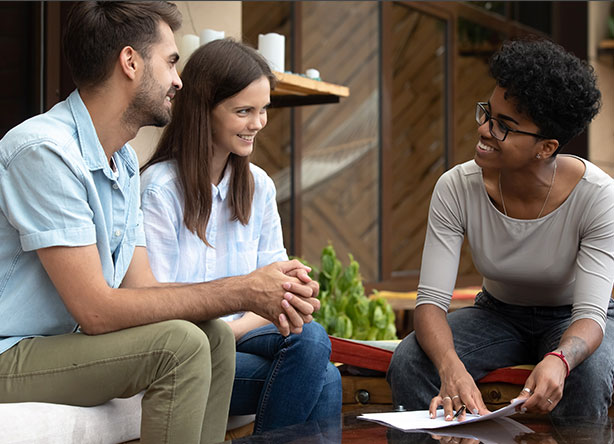 The title search is performed after you and the seller sign a purchase agreement. The company's agent will examine public records relevant to the property and its previous owners, including:
1. Chain of title
The home title company will look into previous deeds, land records, and other documents to establish the property's chain of ownership from the present to the original owner. This service includes making sure any heirs to the property have relinquished their claims to it.
2. Property taxes
The title company will do a tax search to confirm that property tax payments are updated and there are no overdue balances.
3. Site inspection
The title company may do a physical inspection of the property to see if any encroachment has taken place, as well as to uncover any unreported easements. The inspection is also done to look into improvements or changes made on the property and to verify the size against what is indicated on the title.
4. Judgment search
The title company will examine the seller's or previous owners' court records to look for judgments affecting the property. Court cases, such as divorce, child support, bankruptcy, unpaid contractors, and others may involve a judgment that puts a lien on the property. The seller must settle these judgments before transferring ownership to anyone.
Did You Know
If any defect or issue is found in the title search, you, as the buyer,
have the following options:
Require the seller to settle the issues before closing
Ask the seller for a discount or compensation to cover the costs of fixing the problem
Get out of the deal and receive a refund for your deposit

Is Title Insurance Required When You Buy A Home?
There are two types of title insurance: Lender's title insurance and Owner's title insurance.
If you're financing your home purchase with a mortgage, the lender will always require that you obtain the lender's title insurance. If the lender incurs losses due to a defect in the title, the policy will ensure that the lender incurs no loss and that they have a priority claim on the property if a problem with the title comes up after settlement.
An owner's title insurance is optional. However, it is highly recommended that you obtain one for your own protection. While the title search conducted as part of the process gives you plenty of assurance that you have a clear title, you can never be completely sure that your home ownership will not be threatened in the future. If the lender will not give you a loan without title insurance, it's highly recommended that the owner take out a policy too. This is a one-time fee that covers you as long as you own the property. If you decided to refinance in the future, you never have to pay this fee again.
Why Do You Need An Owner's Title Insurance Policy?
Just as you would get coverage for the unlikely but possible event of losing your home in a fire, title insurance protects your investment against the consequences of an imperfect title system.
A lender's title insurance will only protect the bank from financial losses, but leave you out in the cold. By getting the owner's coverage, you get peace of mind knowing your investment is protected too.
For example, if it is found after the sale that there are unpaid taxes on the property, the burden of paying off these taxes unfortunately falls on you. With an owner's title insurance, you can get compensation for any back payment you make up to the face value of your policy.
Another example is when a previously unknown heir suddenly comes out of nowhere and claims ownership of the property. If the heir is successful in their claim, the lender's title insurance covers the lender's financial losses, while your owner's title insurance covers your financial losses. Without an owner's title insurance, you could lose your down payment and equity on the home, in addition to losing the property itself.
How Much Does Title Insurance Cost?
Title insurance is a one-time expense. You pay the title premium and other title service fees at settlement. You receive immediate coverage after settlement and are protected for as long as you or your heirs own the property.
Title insurance premiums are usually regulated by the state. The price of a lender's title insurance policy is based on the mortgage amount, while the price of an owner's title insurance is typically based on the home's purchase price. If you get both policies, the total premium is approximately 0.5% to 1% of the purchase price.
The premium is the most significant payment you will make to the title company. Other fees for the service include: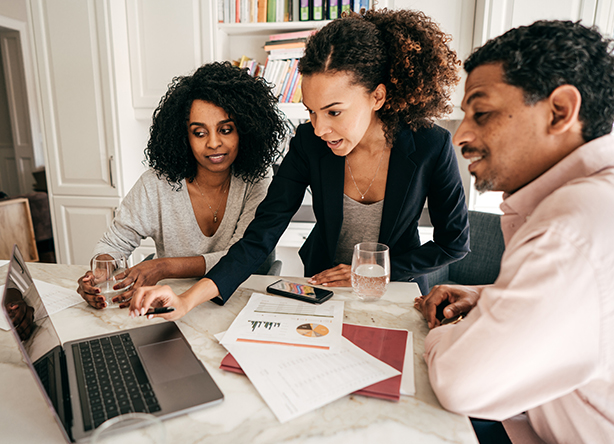 Title search
This fee is for the title company's services in examining public records and other sources to determine the rightful owner of a property and uncover any potential or actual ownership issues.
Title examination
The title company inspects the title to determine if the information in the document is accurate and true.
Lien search
This refers to an examination of various records to uncover potential liens on the property, including tax liens, judgments, bankruptcy settlements, and others.
Recording service
This includes county fees for entering deeds and mortgages into the public record.
Binder commitment
This is a document prepared by the title company detailing the liens and encumbrances found in the title, as well as the requirements in removing these defects.
Closing protection letter (CPL)
This is a letter provided by the title company protecting the lender in case of misconduct by the closing agent.
Closing fee
This includes miscellaneous fees related to closing, such as notary fees, escrow fees, survey fees, deed preparation fees
and others.
Are Home Title Services Fees Negotiable?
The premiums and service fees for title insurance are not negotiable and is regulated by the state. However, title companies' individual fees for title services they provide may vary from company to company.
The important thing to remember is that when you are buying or refinancing a home by law, you have the right to choose your own title company. Your lender, real estate agent, or lawyer may recommend someone, but you don't necessarily have to follow their recommendations. Shop around and compare rates and services. Work with a title company that's transparent about their fees and can give you the best value for your money.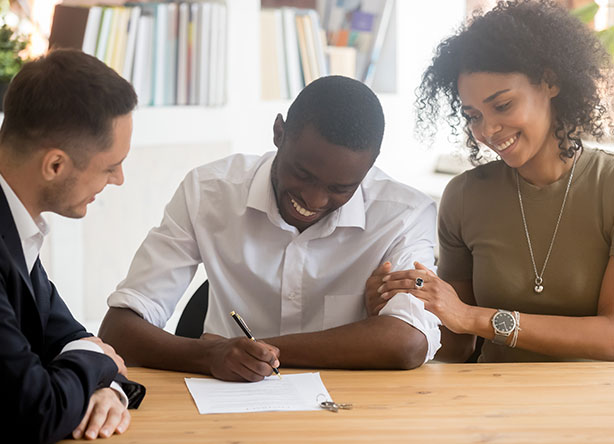 What Should You Look For When Choosing A Title Company?
1. Local experience and track record
An ideal title company is one that has a good relationship with local realtors and other professionals who are engaged in real estate transactions in your area, such as bankers and lawyers. As real estate is local, your title company must also be a local expert who knows the ins and outs of title regulations in your county or municipality, and is highly familiar with local record offices.
Look into the reputation of a firm when it comes to timely delivery. The window for closing a sale can be very limited, and as a title search and issuance of the lender's title insurance are critical parts of the process, it's important to work with a home title services provider with a reputation for timeliness and reliability.
2. Independence
There are title companies who work exclusively for a real estate firm, a lender, or a home builder. Often, this involves an exchange of commission fees between the title company and the entity they're affiliated with. While working with a title company who's exclusively affiliated with your realtor or banker can mean less work and hassle for you, it can also mean higher fees and potentially lower quality services.
Keep in mind that your realtor, lender, or builder also has a stake in closing the sale of a property, so if you want to ensure the integrity of the home title services you receive, it's best to work with an independent title company.
3. Financial stability
A title company typically acts as an agent for a title underwriter, which ultimately assumes the financial responsibility for a title insurance policy. Keep in mind that a title insurance policy should cover you for as long as you and your heirs own the home. Make sure your title company is affiliated with an established and reputable underwriting firm who will be around for you and your heirs years or even decades from now.
4. Communication
Communication is very important when working with a title company. You'll want to work with someone who is always available to answer your questions and will keep you regularly informed about the process.
In screening title companies, pay attention to how quickly and thoroughly they respond to your questions. If it takes them a long time, this could be a red flag about their ability to meet deadlines and complete processes.
Consider how they communicate, as well. Is it by email, phone, text, or face-to-face meetings? It's best to work with a company that you can talk to via your preferred method, or is accessible through various means.
Why Should You Choose Integrity Title & Escrow Company?
The team at Integrity Title knows how important your home is to you and your family. That is why we make sure we provide only the best title services available, no matter the size and value of your property.
We make it a point to live up to our name. You can be assured of transparency, and reliability at all times. We are honored to say that our hard work and dedication over the years have resulted in accolades and recognition from our clients and our peers throughout Maryland, Washington DC, and Virginia.
When you work with us, you can expect the following: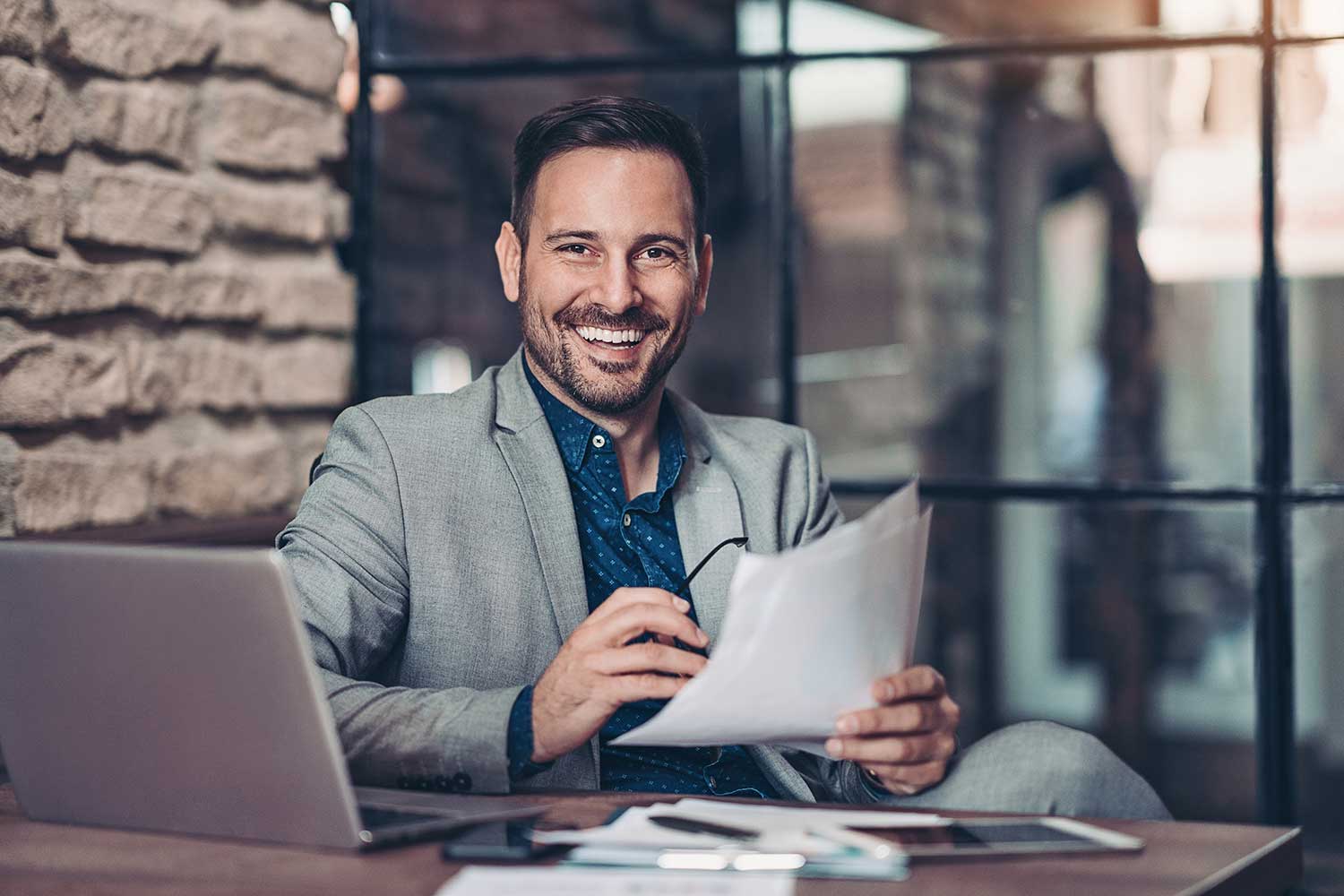 Leadership and innovation
We are the leading title and escrow company in Baltimore, Maryland, and are ranked the number one Women-Owned/Minority Owned Commercial Title Company in the State of Maryland.
Experience and expertise
Integrity Title was founded and is currently led by an executive team with over 80 years of combined experience in escrow and the commercial and residential title business.
Full-service company
We offer a comprehensive suite of services that cover your title insurance and escrow needs in purchasing or refinancing residential and commercial real estate.
Established partnerships with reputable underwriters
We do residential settlements in partnership with the most trusted and established names in title insurance underwriting, including Chicago Title, Commonwealth Land Title Insurance Company, Fidelity National Title Company, and First American Title Company. We have full access to the networks of Fidelity National Title and First American Title, allowing us to meet the needs of our clients nationwide.
Responsiveness and accessibility at all times
We make use of cutting-edge technology to provide customized services. You may reach us through various means, including by phone, email, or our personalized online services.
As part of our COVID-19 response, we provide secure in-person settlements with separate conference rooms and clear plexiglass protection. We can also do curbside and virtual agent settlements for applicable transactions.
Transparency and competitive prices
We are RESPA (Real Estate Settlement Procedures Act) compliant and we ensure transparency in our pricing.
Don't take your chances when it comes to the security of your home. Protect your biggest investment with title insurance from a company you can fully trust.