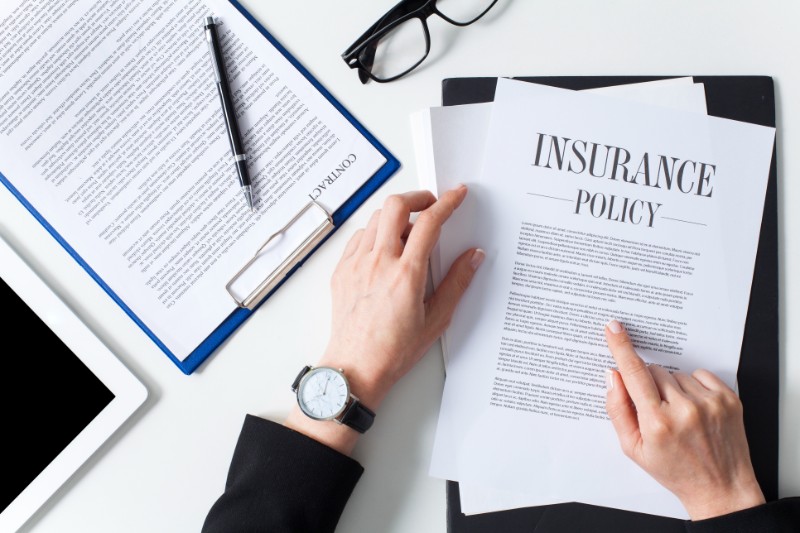 Picture this: you're almost done with your home purchase. You can see the finish line and you've started making arrangements for your move. But before closing, an unexpected hurdle presented itself. The home's title was found to be defective. It needs to be resolved first before the transaction can proceed. What do you do and how can you protect what you've invested so far?
This is where title insurance for home buyers can come handy. You can get an owner's title insurance for yourself. And if you obtained a mortgage to finance your home purchase, you were probably required to get a lender's title insurance. Continue reading to learn more about these two types of title insurance and how they're both equally important in the long run.
Understanding Owner's Title Insurance & Lender's Title Insurance
What is title insurance?
Title insurance is a form of protection against financial losses for home buyers, homeowners, as well as lending institutions. It does so by determining the insured's rights depending on the issue at hand, as well as ensuring that the transfer of ownership is fast and smooth.
There are two types of title insurance: owner's title insurance (also known as Owner's Policy) and lender's title insurance (sometimes referred to as loan policy). The first one is optional, while the latter is usually required by your lender.
About owner's title insurance
Title insurance for home buyers and owners is most commonly referred to as owner's title insurance. The amount is typically the property's purchase (and this is also the most recommended). Your title insurance policy will remain valid so long as you (or your stated heirs) have an interest on the property.
In Maryland, title insurance costs range from 0.5% to 1% of the home's purchase price. These fees are also bunched together with other closing costs. Who pays for title insurance for home buyers depends. In some states, sellers shoulder this expense. In Maryland, you can negotiate with your seller.
About lender's title insurance
Also called a loan policy, a lender's title insurance protects the lender's investment in case title defects hinder the full transfer of ownership rights to you. Most lenders require their clients to take out this type of title insurance to safeguard their financial interests. And because of that, it falls on you to pay for the related fees. The amount covered by a lender's title insurance is equal to the loan amount.
Taking out a mortgage puts a lien on the property you purchase. While this is standard, a mortgage lien gives the lender the right to claim your home as collateral if you fail to repay your debt.
Why they're both important
In case title defects are discovered during and after the title search, both the owner's and lender's title insurance protect you and your preferred lending institution from financial losses. Depending on the issue, you may be reimbursed or the title insurance can cover your legal fees if it comes to that.
The Benefits of Owner's & Lender's Title Insurance
You may have heard of the saying "prevention is better than cure." We can apply this wisdom in buying a home. Instead of taking a reactive approach, title insurance for home buyers and lenders allow both parties to be more proactive regarding property title risks. And these issues can range from simple mistakes to legal disputes that may even hinder the completion of your home purchase.
How can a buyer benefit from lender's title insurance?
Lender's title insurance directly benefits, as the name implies, the lender. That said, you do need to take out a loan policy in order to secure your mortgage. Without a lender's title insurance, you compromise your loan application and, in effect, your home purchase.
Risks buyers avoid with owner's title insurance
Title insurance for home buyers can shield you from a wide variety of title defects. These include clerical errors, hidden liens and encumbrances, unpaid debt, title fraud or theft, undisclosed easements, ownership disputes, and in some cases, zoning violations.
All that said, title insurance policies have different coverages depending on the company or insurance provider. Most standard policies cover against common title defects, recorded liens, and some additional risks. If you want a more comprehensive coverage, you may explore extended title insurance policies. These offer greater protection, especially against unrecorded liens, boundary conflicts, and other "off-record" title defects.
That goes for your owner's title insurance. As for the loan policy, your lender will be the one to state which policy they require.
Ensure Your and Your Lender's Protection With Integrity Title & Escrow Company
We are a team of highly experienced real estate and law professionals with over 40 years of combined experience providing title services in Maryland, Virginia, and Washington D.C. Call us at 410.581.6861 or send a message here to tell us all about your title needs.