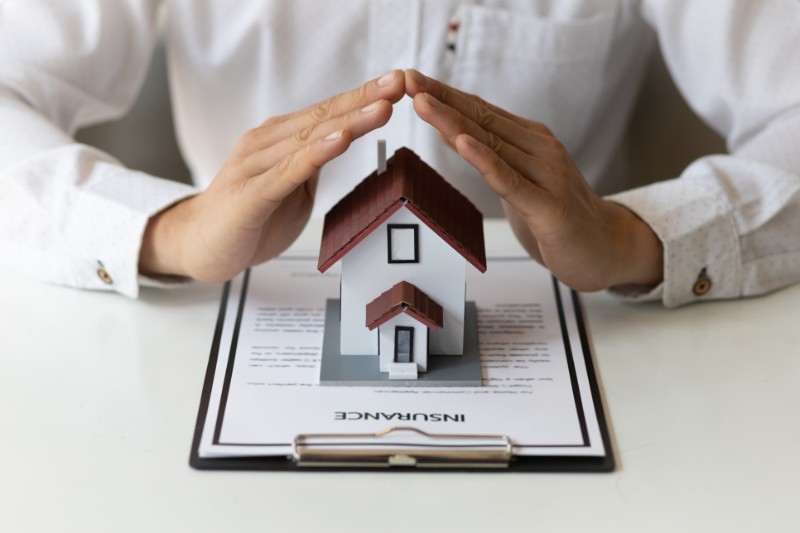 Buying a home involves a lot of paperwork. You'll be collecting plenty of documents, from receipts and manuals to legally binding contracts. One of the most important pieces of paper that will be in your safekeeping, however, is the title insurance. It's your shield as well as savior should any issues arise regarding the property's title.
Read on to learn more about the benefits you can enjoy when you're protected by a title insurance policy.
What is Title Insurance?
Title insurance protects homebuyers like you and lenders from losing any money in the event that the property you intend to purchase has a bad or defective title.
With a bad title, the seller can't transfer full ownership of the home to the buyer or even sell it. These issues must be resolved first for the property to have a perfect or clean title. Only until then can the home be sold and its ownership completely transferred.
Types of title insurance
There are two types of title insurance: owner's title insurance and lender's title insurance. The first type is an optional investment you can make to protect your interests and investment, while the latter is usually required by your chosen lender or bank before you get a loan.
Benefits of Title Insurance for Homebuyers
Title insurance policies can cost anywhere between $500 to $3,500 depending on several factors, such as the coverage and insurance provider. While that may seem like a hefty additional expense, you'll be paying for peace of mind as well as the following benefits:
Your investment will be kept safe

Say your dream home happens to come with unpaid taxes that have racked up in years. The burden of paying this debt falls on you, the new owner, but you can't afford it. You may ultimately lose the home to a taxing entity. If you have an owner's title insurance policy, your investment will be protected.

A title insurance policy is especially beneficial if you've already built equity on the property in question. Apart from protecting your ownership of the home, a title insurance policy can also help you uphold your rights to live in that property in case a claim is made by somebody else.

Protection against hidden risks

Even with a thorough title search, several issues can crop up before or after the home purchase has been finalized. These problems can cause significant delays and may even prevent you from moving into your new home. Title insurance can offer you protection from these hurdles, whether they're small clerical details you missed or otherwise.

Financial coverage

Resolving title defects can cost you time but also money. With title insurance, you'll be reimbursed by the insurer for certain expenses, such as legal and other related fees. Losses will be covered, so long as the total amount is well within your policy. To be safe, it's recommended to get a policy that insures the full purchase price of your home. As for lenders, they only require you get a policy that covers the sum you borrowed.
Potential Risks Without Title Insurance
Plenty of things can go wrong with a property's title and deed, including the following:
Hidden liens and encumbrances

Liens are legal claims against the property; when not addressed, it can result in the foreclosure of a home. Meanwhile, encumbrances are ownership limits, such as easements, encroachments, and local zoning laws. Liens are also considered encumbrances and come in two types: mortgage liens and mechanic's liens.

Errors in public records

Clerical mistakes, from misspelled names to incorrect signatures, happen all the time. And they can delay the transfer of ownership unless the seller corrects these errors.

Forged deeds or wills

You may fall victim to unscrupulous sellers. Worse, you may just be the latest person on the chain to be tricked. Without a title insurance policy, all of the money you poured into the home purchase is gone with little chance of being recovered.

Improperly executed documents

Some properties are passed down from individual to the next through wills. And if this document is improperly executed, it can spell hurdles for you on or before the purchase of your new home. Somebody other than the seller may claim ownership of the property as well as contest the validity of the will.
Integrity Title & Escrow Company Can Help With Your Title Insurance Needs
For over 24 years, Integrity Title & Escrow Company has been looking after the interests of homebuyers in Maryland, Washington D.C., and Virginia. Call us at 410.581.6861 or send a message here to learn more about the benefits of title insurance and order one.