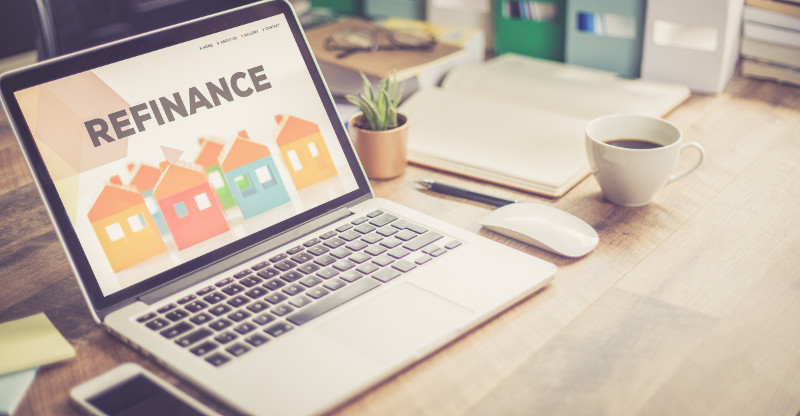 A home is one of the biggest assets you can have in life, and like most significant assets, you can rely on it in times of financial need.
One way to take advantage of your home equity is by a home mortgage refinance program or refinancing. Refinancing is the process of getting a new mortgage to replace your existing loan. When you refinance your home, your lender pays off your existing mortgage and issues a new home loan which you now have to pay off in monthly installments.
When done right and at an opportune time, a home mortgage refinance program can result in considerable savings and/or an infusion of funds that you can use any way you want.
We discuss below the many potential benefits of refinancing and offer some tips on how you can make the most out of it.
The Advantages of Refinancing Your Mortgage
Securing a lower interest rate
Mortgage interest rates fluctuate regularly. When there's a significant dip in interest rates, refinancing allows you to take advantage of the opportunity. With a lower interest rate, you can realize considerable savings and reduce your monthly payments, freeing up your cash flow and giving you better flexibility in planning your monthly budget.
Extending the loan term for more affordable payments
You can also use a home mortgage refinance program to extend your loan term. If you experience financial difficulty and have challenges in meeting your monthly mortgage dues, a longer loan term can reduce your monthly payments to a more affordable amount.
Reducing the loan term to pay off your mortgage faster
You can enjoy the benefits of a lower interest rate by refinancing to shorten your loan term. In this type of home mortgage refinance program, you can pay the same monthly dues or even more, but with a lower interest rate, you can pay off your mortgage sooner than the original term. At the end of your loan term, you'll free up a considerable amount in your monthly budget, which you can spend on other needs. Reducing your loan term also helps you save on interest payments in the long term.
Increased financial flexibility
With reduced monthly payments or a shorter loan term, refinancing can give you better financial stability and open opportunities for other pursuits. You can maximize the benefits of a home mortgage refinance program through the following:
Shore up your savings for retirement, your child's education, or other future needs
Spend more on your hobbies, holiday trips with the family, and other interests that can enhance your quality of life
Redirect freed up funds to other investments such as stocks and bonds
Accessing Your Home Equity for Various Purposes
A popular type of refinancing is a cash out refinance. Commonly referred to as "cash out refi", this type of refinancing involves obtaining a new mortgage with a principal that's higher than the balance of your existing mortgage. You can add as much as 80% of your equity on your home, and use the money for any purpose.
Some of the most common uses of a cash out refi fund include:
To pay for a major expense, such as a medical procedure or college education
To fund a home improvement or major repairs
To consolidate debt. You can use the funds from a cash out refi to pay other outstanding debts particularly those with higher interest rates, and only have the mortgage left to pay.
What to Consider in Refinancing Your Home
The decision to refinance should not be made lightly. While refinancing has plenty of advantages, it also comes with a few downsides.
Consider these important factors when deciding whether to refinance or not.
What are the current interest rates?

Refinancing makes good financial sense only if you can obtain a lower interest rate than what you're charged on your current loan. Even a difference of a half percentage point can significantly reduce your monthly payments. Pay close attention to market conditions and see if there's a good opportunity for savings with a significantly lower interest rate.

What is your credit score?

Even with a low credit score, you may still qualify for a refinance but you might not be able to obtain the best rates and terms. Before sending in your application for a refinance, check your credit score and find out if it needs improvement. A FICO score of 670 is ideal.

What are the costs involved?

Refinancing comes with closing costs. Similar to obtaining your original mortgage, the bank will charge origination fees. A new home appraisal will also be required, as well as a new lender's title insurance, new title search, property surveys, and others, and the fees for these services go into your closing costs.

Some lenders offer a no-cost refinance, which only means that the closing costs will be included in your loan amount. Calculate your closing costs and make sure that the savings you get from refinancing can cover these costs within a reasonable time frame.

What are your long term goals?

Given the upfront costs of refinancing, it might take several years before you can realize enough savings to break even. If you plan to move out of the home in the next few years, you might not be able to enjoy the potential savings from refinancing.
Have a Smooth Refinancing Experience
Integrity Title & Escrow Company offers settlement, title search, and title insurance services in Maryland, Virginia, and Washington, D.C. Led by a team with over 80 years of combined experience, we are a leading title insurance and settlement company in the District of Columbia, Maryland, and Virginia. We have the knowledge and experience to give you a seamless refinancing experience.
Get in touch with our professionals at 410.581.6861 or send us a message to get started.