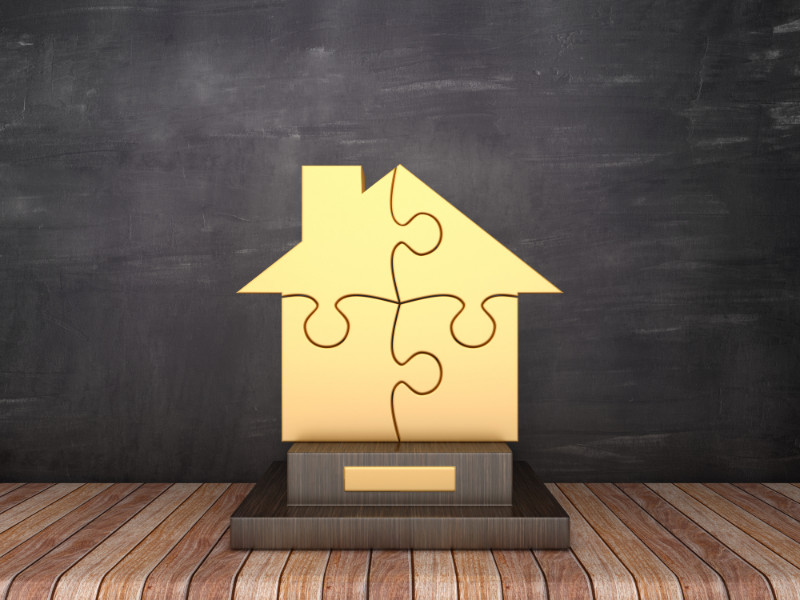 In buying or selling a home in Washington, D.C., one of the most important steps to accomplish is obtaining title insurance.
Title insurance provides the lender and the homeowner with legal and financial coverage should issues with the property's title arise after closing. Unlike homeowners insurance which covers possible future events, title insurance protects homeowners from past events that could affect their ownership of the property.
Why is Title Insurance Needed?
A title bestows the legal ownership of a property to the titleholder. You get the title when you purchase a property or when you receive it as a gift.
Unfortunately, some titles may come with issues arising from past events, and unless these issues are fixed before you close a home sale, you may end up with a defective title that can put your home ownership at risk or expose you to costly legal issues.
This is where title insurance comes in. Before issuing a title insurance policy, a title company in Washington, D.C. does a comprehensive title search to make sure the property comes with a clean title, or one without problems or defects. The title company then issues a title insurance policy to guarantee that they found the title to be clean and to indemnify you or the lender for any problem that may arise with the title in the future.
Common title issues and defects
These are the title issues and defects most commonly found by title companies in Washington, D.C.
Mortgage liens or unpaid mortgages by the previous owners
Property tax liens or unpaid property taxes by the previous owners
Judgements on the property such as in divorce and child custody settlements
Mechanic's liens or unpaid dues to suppliers and contractors for work performed on the property
Third party claims, or when a party apart from the buyer and seller claims ownership rights to the property
A previous grant or deed that was legally invalid, thus putting the validity of the title in question
A fraudulent act on the part of the seller or a previous owner, such as forged signatures or falsified documents
Unknown easements or zoning code violations
Types of Title Insurance
A title company in Washington, D.C. offers two types of title insurance: lender's policy and owner's policy.
A lender's policy covers the lender for financial loss arising from any title issues that may come up after the settlement. If you seek financing for your home purchase, most lenders will require you to obtain title insurance to ensure that their investment is protected.
An owner's policy gives the homebuyer the same protection the lender gets from a lender's policy. An owner's policy is not required, but it's highly recommended that you obtain one. Should any problem with the title come up after settlement, a lender's policy will only protect the lender. By having an owner's policy, you get the assurance that your own interests are protected as well.
The Role of Title Searches and Examination
Before the title company issues a title insurance policy, it first conducts extensive title search and examination to determine that the property has a clean title that's free of encumbrances.
The process of conducting a title search
In a title search, the title company conducts an extensive research of public documents to trace the property's "chain of title" or history of ownership in the last 60 to 120 years – or even more.
The title company will follow the transfer of the property's ownership from the present to the original owner, and in the process, screen for any potential issues that may still be affecting the property, such as a defective transfer or an invalid grant.
The title company will also look at the history of property tax payments made on the property to determine if there are any outstanding tax balances or obligations. Likewise, the title company will examine court records to search for any judgment that may affect ownership or attach any liens to the property.
Any defects found in a title are documented by the title company in a Binder Commitment. The firm is also responsible for curing and removing these defects, outlining the steps to be taken on the Binder Commitment.
The Differences in Title Insurance Across States
Nationally, title insurance is covered by RESPA, or the Real Estate Settlement Procedures Act, which lays down federal rules governing the closing and settlement of a real estate sale. However, individual states also adopt legislation that may be different from other states.
Common elements among various states include:
Owner's title insurance is optional
Buyers have the right to choose a title company, both for the lender's policy and the owner's policy
Homeowners only need to pay a one time premium for an Owner's Policy, which gives the homeowner coverage for as long as they own the property
How is title insurance different in Washington, DC?
One of the unique features of title insurance in Washington, DC is the standardization of premium rates, which is determined by the home's purchase price and mortgage amount. However, the fees for individual title and settlement services vary by title company, so homebuyers will benefit from shopping around with various providers to compare rates and services.
The Cost of Obtaining Title Insurance in Washington, D.C.
A sample of the standard title insurance rates in Washington, DC can be found here. The premium is approximately 0.5% to 1% of the policy's purchase price if you get both the lender's policy and the owner's policy.
These rates do not cover the related services of the title company, which includes title search, title examination, lien search, and more. The fees for these services can vary from one provider to another.
Obtain Your Title Insurance With a Trusted Washington, D.C. Title Company
Integrity Title & Escrow Company offers title search and examination services in Maryland, Virginia, and Washington D.C. Led by a team with over 80 years of combined experience, we are a leading title insurance and settlement company in the District of Columbia, Maryland, and Virginia.
Get in touch with our professionals at 410.581.6861 or send us a message to get started.