Most existing homes have a history that only a title property search can uncover. Working with a home title company will help protect you from potential issues before you close the deal – here's how.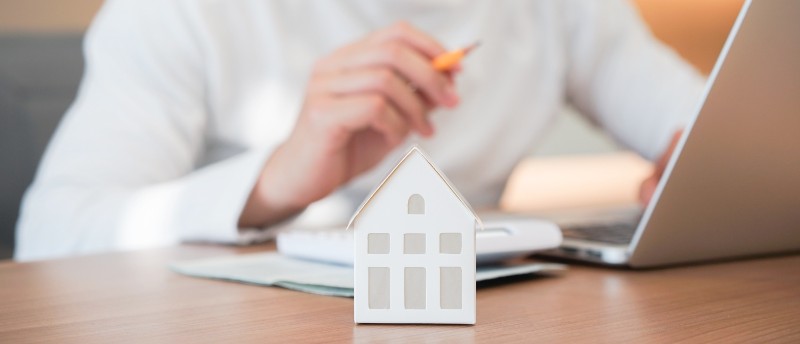 What is the role of a title company in real estate?
A title company is one of the most important, though often overlooked, vendors in a real transaction. The company makes sure that there are no legal obstructions that can potentially create issues with the transfer of property. It also prepares documents related to the conveyance of the title. These processes are crucial to closing a sale because a clean title is necessary for the completion of any transaction.
Some of the roles and responsibilities of a title company include:
Research the property that you're buying. The title company will conduct a title property search, or the process of examining public records to determine and verify the legal ownership of a given property. These include the scrutiny of land records, deeds, wills, tax liens, death certificates, and court judgments, just to name a few. The search can bring to light any claims or liens on the property. The sale can fall through if a title search turns up a lien on the property.
A property title search is typically performed during closing – more specifically, it takes place after you've made an offer, but before ownership has been transferred to your name. Once the search is done, you'll receive a preliminary title report. If there are any problems with the title, you can inform the seller and decide whether to walk away or go through with the home purchase depending on the nature of the problem.
Make sure that there are no liens or judgments. A judgment lien, sometimes known as an involuntary lien, is attached to a property as part of a court settlement. In every state, a judgment lien can be attached to a single-family home, townhome, condo, land, or a similar type of property. A lien is incurred when a judge or jury orders payment from one person (the debtor) to another.
A judgment lien is the court's way of ensuring that the individual who won the judgment, or the creditor, receives what they are owed. It gives the creditor the right to part or all the proceeds from the sale of the debtor's property depending on the amount owed. In Maryland, a judgment lien can remain for 10 to 12 years even when the property changes ownership.
Search for mortgage liens on properties. A mortgage lien is a financial claim on a property that serves as loan collateral. If the debtor defaults on their loan or stops making payments, a mortgage lien gives the lender the right to foreclose or take possession of the property to recoup the unpaid amount.
Ensure property is transferred to you free and clear of liens or judgments. In many counties in Maryland, you will be required to apply for a lien certificate for the property and settle any financial obligations to the county before recording a new deed. The lien certificate is a document indicating unpaid taxes and other obligations for a specific property. The title company will make sure that the property is free of liens to ensure that the property transfer goes smoothly. If the title is found to be clear, closing will go as planned and the title company will issue a title commitment.
Who does the title search?
A title search can be performed by a title company, attorney, or abstractor.
How long does a title search take?
A traditional title search generally takes about four to five days. In complex cases, it can take 10 to 14 days to complete.
How do you order a title search report?
You can obtain a title search report by hiring a title company that will assist you from contract to settlement.
Why do you need a title company?
Although title insurance is not mandated by law in Maryland and Virginia, it's possible for a lender to require it as a condition of your mortgage. In the District of Columbia, lenders don't typically require title insurance, though they often require a loan policy.
In any case, it's prudent to purchase an owner's title insurance policy to protect your home purchase in these states. Since buyers customarily pay for title insurance in D.C., Maryland, and Virginia, you have the power to choose your title company.
Why does a lender need a title property search?
A lender may require a title search with the following goals in mind:
It enables the lender to confirm that the seller is the true owner of property
It provides assurance that the title has been transferred correctly through the years
It confirms all current and prior mortgages and liens have been paid off
It confirms there are no easements on the property
It ensures that the buyer has a lender's title insurance to protect lenders interest
How do title searches identify who owns a property?
Title companies determine the rightful owner of the property through several means, including:
Conducting a title search – A title company examines various legal documents to establish the history of ownership (also called a chain of title). This will help you discover the sequence of property transfers from the current owner all the way to back to the original owner. It will shed light on the story of the property, starting from its construction to the number of times it changed ownership over the years.
Pulling the deed to the property – Title companies provide deed retrieval services to help you identify the true owner of the property. A deed is a signed document stating the transfer of ownership from the previous owner (grantor) to the buyer (grantee). Deeds and other real estate records can be found in various city and county repositories as well as state archives.
Examining the title and deed – A title examination is connected to the title search with being necessary steps in closing a sale. While a title search is a review of public records affecting the title of the property and the present owner's legal right to sell it, a title examination verifies whether the property has been transferred correctly to the seller.
During a title examination, a title attorney refers to the chain of title and looks for any of the following:
Encumbrances, including unpaid tax liens or various restrictions that have been attached to the property throughout its history
Existing mortgages, judgements, and liens on the property, as well as prior mortgages and liens that have been paid in full
Exceptions to the title, including rights of first refusal, restrictions, or servitudes
The goal of a title examination is to determine whether property ownership can potentially be tied to anyone other than the seller and buyer. It is crucial to protecting buyers from any issues that may arise with a defective title.
Also called a clouded title, a defective title makes it difficult to determine the real owner of the property, creating confusion and possibly leading to an invalid title. Any defects should be resolved before finalizing a sale. If you fail to identify any issues surrounding defective title during closing, you could potentially deal with unfavorable outcomes, such as the legal loss of the property.
Why do I need a title property search?
A lender will not give you a loan without a title search. It's common practice for mortgage lenders to verify the legal ownership of the property and as a way of minimizing risk and protecting their own interests in the sale of the home.
A lender typically requires a title binder, or an interim binder, which is a written commitment from a title company stating that it will issue a title policy. Although it isn't the same as an insurance policy, it provides temporary coverage during the transfer of property ownership.
The standard duration for a title binder is two years, or until the buyer receives a permanent title. It protects buyers and sellers when there is a gap in coverage during the liminal phase of ownership. As with a preliminary title report, a title binder often contains a list of encumbrances, liens, judgments, and clouds on the title, and necessitates a title search.
It will protect your investment – Your home is a major investment that has likely taken months, if not years, of preparation. Protect yourself from any claims on the property by making sure that the seller has legal ownership of it and that any outstanding taxes, liens, and loans have been settled by the concerned parties.
It helps you make sure that the property can be transferred – A title search will protect you from defective titles that are considered unmarketable. If the property has a defective title, it can't be legally sold or transferred to your name. A title search will help you detect and resolve encumbrances with the seller before going through with the sale.
Common issues that a title search can uncover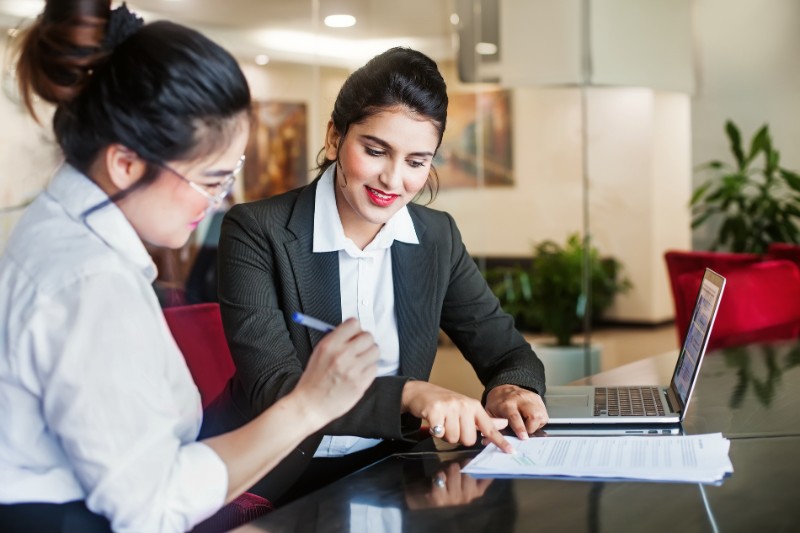 Fake documents and forgeries – Fake documents and forged signatures may be used to obtain title information for a given property. Unscrupulous individuals can do this by falsifying the deed or obtaining the rightful owner's signature without their knowledge and consent. A title search and examination will help you detect fraudulent documents.
Title theft – Otherwise known as the unauthorized transfer of a title to another person through fraud, deception, or coercion. Working with a title company will help you establish a chain of title and make sure that any previous transfer of ownership was duly authorized.
Undiscovered encumbrances – Encumbrances refer to a wide range of claims on a property, both financial and non-financial. Some of the most common forms of encumbrances include easements, restrictive covenants, leases, and legal and financial obstructions to the sale. A title search will help identify previously undiscovered encumbrances on the property that are not on record.
Unknown liens – A lien is a type of encumbrance or legal claim on a property. Although liens don't necessarily prohibit the transfer of ownership, they can potentially reduce a property's value and desirability. An unknown or unrecorded lien refers to involuntary debt attached to the property that does not appear in public records. Unknown liens can result in high fines and foreclosure on the home with the buyer facing the ramifications after the sale has been finalized.
A municipal lien is the most common type of unknown lien. It includes unpaid utility bills, code violations, and special assessment tax. These liens are often undiscovered since most municipalities keep the information in their own records, which may be kept separately from city or state records.
Although a title search can detect involuntary liens in most cases, some may not show up during a traditional title search. However, a title company can make a special request to access municipal records to detect undiscovered or involuntary liens.

Judgments – Without a title search, you're at risk of purchasing property with hundreds to thousands of dollars in judgment liens attached. If this happens, the lender or title insurance company may ask you to settle outstanding judgments before closing the sale. The seller may also be required to pay judgments in order to produce a clear and marketable title during the sale. Either way, it's important to identify and satisfy outstanding judgments to make sure that the title is free of liens.
Undiscovered will – If a previous homeowner died while the property was legally in their possession, the discovery of a hidden will naming heirs to the estate can cloud the title. Working with a title company can help you uncover any hidden wills by examining the full history of property ownership. The company will check if the property has been reviewed by a probate court and whether a legal and binding was acknowledged during the proceedings.
Potential missing interests – If the chain of title indicates property transfer through an estate, it's important to make sure that all appointed heirs have relinquished their interests in the property. Otherwise, you'll have to obtain deeds from these parties stating that they relinquish their interests.
Spouses, children, and any individual who has been named in previous wills can contest a will, which can be a lengthy and drawn out process. No assets can be transferred until the probate court makes a decision. Wills can also be contested years after an individual's death, which is why it is crucial to identify any parties who may have legal claim on the property.
Filing and clerical errors – These include factual or spelling errors on recorded deeds that can negatively impact title rights and closing. Clerical errors are some of the most common title defects and can include inaccuracies with names, marital status, dates, places, and numerical figures as well as the absence of a notary seal, acknowledgment, and subscribing witnesses. A title company will spot clerical errors and help you resolve them before proceeding with the sale.
Improper or missing legal description on the deed – Legal descriptions must accurately describe the property being sold. Any errors will require additional steps, such as acquiring a corrected deed from the same party who originally drafted and recorded the erroneous document. For non-material errors, or errors that don't change the nature of the legal description, it's possible to approach an individual with first-hand knowledge of the transaction to make the corrections.
Break in the chain of title – This issue arises when there's a missing deed in the chain of title. This is often resolved by obtaining the missing deed from the concerned parties.
Unpaid property taxes – The IRS and any tax agency can attach a tax lien to a property. Unpaid taxes must be cleared before the home can be sold and title transferred. If the corresponding tax lien certificate has been sold, it must be obtained from the holder. A title search will identify any entities to which property taxes must be paid.
The benefits of a hiring a title company for a title property search
It protects your financial interest. As already mentioned, there are financial burdens that come with liens, judgments, and legal claims to a property. Protect yourself from any financial obligations and legal action that may arise from unresolved issues with a home. A title search will help you make informed decisions as well as prevent you from buying a home with a troubled history.
It allows you to buy owner's title insurance for added protection. Obtaining title insurance creates an additional layer of protection in case issues with the title, or if any claimants come forward, after the title search. There are two kinds of title insurance: the owner's title insurance affords additional protection for the buyer while a lender's title insurance protects the mortgage lender's interests.
Work with Integrity Title & Escrow Company, LLC
We're a full service title and settlement company assisting clients in D.C., Maryland, and Virginia. Contact us at 410.581.6861 or send us a message. As a certified Women Business Enterprise (WBE) and Minority Business Enterprise (MBE), we specialize in residential and commercial properties in DMV.